Bad luck for a cryptocurrency trading platform Deribit hackedthey Hackers managed to steal $28 million In Bitcoin, Ethereum and USDC, the company confirmed on Twitter.
"Deribit Hot Wallet has been hacked, but customer funds are safe and losses are covered by company reserves.

Our hot wallet was hacked by $28 million earlier in the evening just before midnight UTC on November 1, 2022. No client assets, Fireblocks, or any of the cold storage addresses were affected. It is the company's measure to keep 99% of our users' funds in a cold wallet to reduce the impact of such events.

The hack is isolated and quarantined in our hot BTC, ETH and USDC wallets. We're running constant security checks and should stop withdrawals, including third-party Copper Clearloop and Cobo repositories, until we're satisfied that everything can be safely reopened.

Sent deposits will still be processed and after the required number of confirmations have been added to the accounts. We have increased the minimum number of confirmations at this time, which delays the deposit of funds. Until we reopen the wallets, we ask that you do not send new deposits. The insurance fund will not be affected, and the loss will be paid from the company's reserves. Deribit remains in a healthy financial position and ongoing operations will not be affected. »
Hot Deribit wallet has been hacked, but customer funds are safe and the loss is covered by the company's reserves

Our hot wallet was hacked for $28 million earlier this evening just before midnight UTC on November 1, 2022.

—Deribit (DeribitExchange) November 2, 2022
Following the hack, cryptocurrency exchange Deribit suspended withdrawals while waiting to learn more about what allowed hackers to steal tens of millions of dollars from the company's main crypto wallet.
Deribit specifies that users' crypto funds are not affected because the crypto derivatives trading platform reports that it holds 99% of its funds in so-called "cold" crypto wallets offline and therefore inaccessible to hackers.
Hacking and cryptocurrency theft that reminds us of Risks of leaving your crypto money on a cryptocurrency exchange Which can be effectively hacked by even smarter hackers.
The most secure way is to keep bitcoins and cryptocurrencies in a secure hardware crypto wallet like Ledger Nano Xclick here for more information.
In order to reassure its clients, Deribit claims that it is in a "sound financial position," losses that will be covered by the funds of the cryptocurrency exchange, one of the leading crypto derivatives trading companies.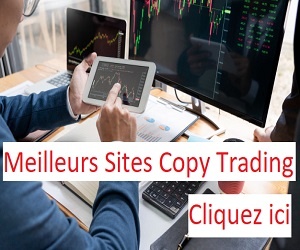 Follow us Telegram, Facebook and Twitter.
Read also: